The Grand High Priest and a small delegation from Grand College has recently been to Brazil to undertake some Consecrations and Install new Grand Superintendents.
On 22nd July 2023 in Cuiaba the Grand High Priest Consecrated Agnus Dei Tabernacle No.305 and Dom Aquino Correa Tabernacle No.306. He also Installed Rodrigo R Verao as Grand Superintendent for District No.55 in succession to Osvaldo Sobrinho who retired after 8 years in post. The photo below was taken after both Consecrations with all the Founders and other Kt Pts in attendance.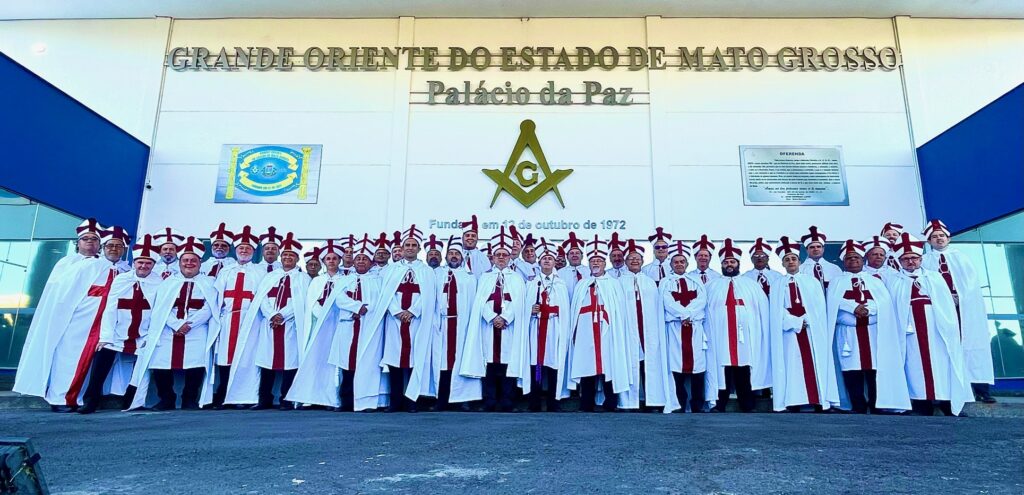 Then over 2 days in Rio de Janiero on 26th and 27th July the Grand High Priest consecrated Vitoria Tabernacle No.307, Curitiba Tabernacle No.308, Santa Catarina Tabernacle No.309, Sao Joao de Jerusalem Tabernacle No.310 and Dos Reis Magos Tabernacle No.312. In addition the 5 Districts in Brazil were restructured and a new District, Brazil Norte No.61 created. Wilson Correa de Souza was Installed as the Grand Superintendent of the new District. The following photo shows some of our Brazilian Kt Pts present in Rio.