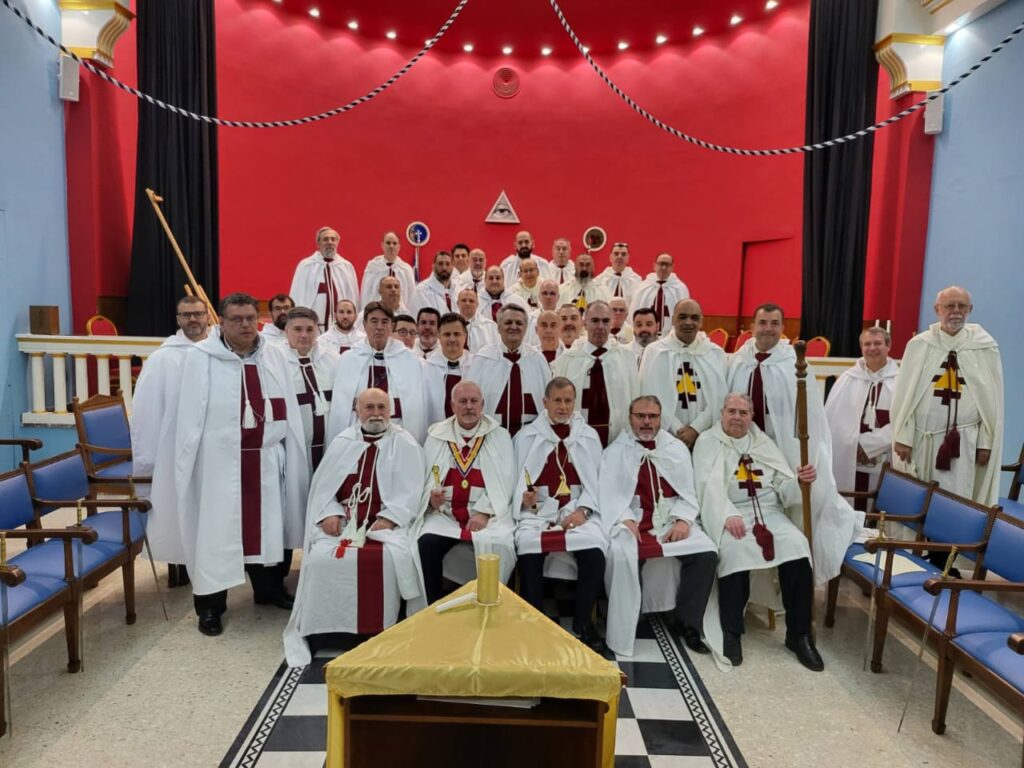 On Saturday 20th May 2023 at the premises of the Grand Lodge of Greece, District 58 held its first District meeting. The day started with the conferral of the Order of Holy Wisdom on 19 Knight Priests. An excellent ceremony, which was conducted to a very high standard, was witnessed by some 30+ other Knight Priests. A picture is above.
Then after a short break the KTP District meeting was held, when various administrative matters were dealt with in a very professional manner. The Grand Superintendent addressed the meeting saying that the District was in good heart and there were plans to have further Tabernacles in the future.
After the District meeting everyone enjoyed a convivial Festive Board.