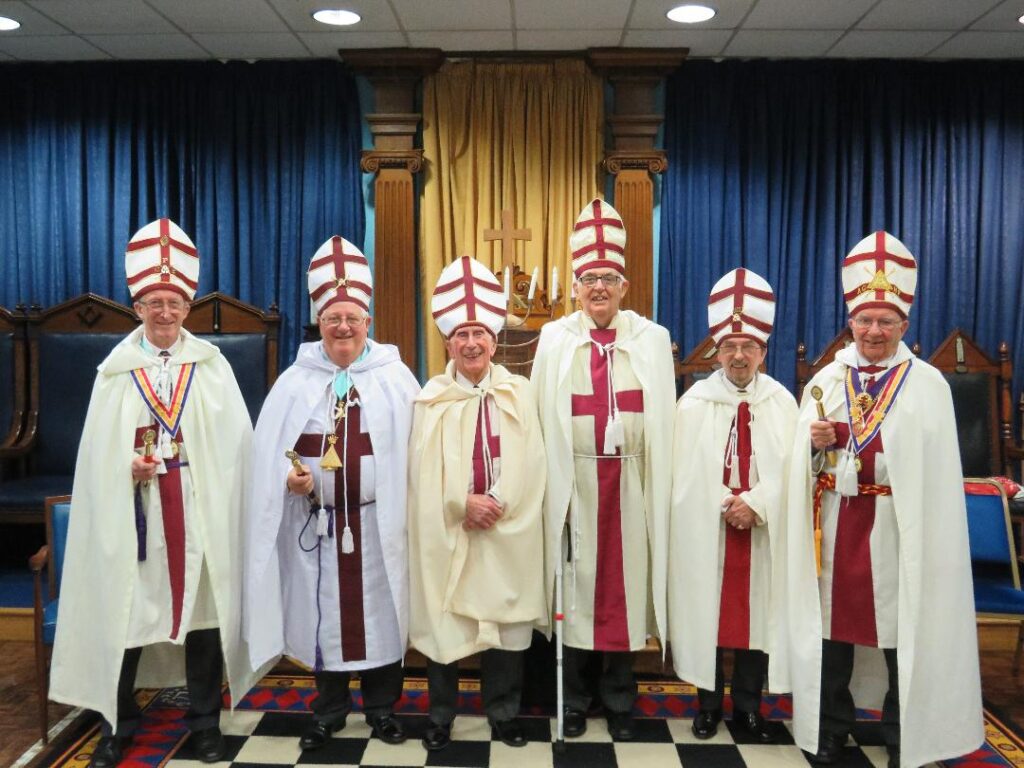 At the Felix of Burgundy Tabernacle No.132, Installation meeting on April 1st 2023, the combined ages of the Installing High Priest, Brian Hole (88 years and 296 days on April 1st 2023) and the High Priest Elect, John Edmonds (94 years and 47 days on April 1st 2023) was 182 years and 343 days. The question that was asked was ;
' Is this the highest combined age of an Installing HP and HP Elect?' !!!!!!!
The picture shows from left to right:
Right Eminent Knight Priest, Colin Birkbeck, KCPO Past Grand Superintendent District 7 East Anglia.
Right Eminent Knight Priest, Stewart Charles Lambert Middleton, Grand Superintendent District 7 East Anglia,
Very Eminent Knight Priest, John Dalby Edmonds, High Priest of Felix of Burgundy Tabernacle No.132,
Very Eminent Knight Priest, Brian Hole, Immediate Past High Priest of the Felix of Burgundy Tabernacle No.132
Illustrious Knight Priest, Brian John Ffrench, PGIIIP
Right Illustrious Knight Priest, Dr Donald John Woodgate, GHPAwd, GCPO, Past Assistant Grand High Priest